Non-contact super wide-channel plate heat exchanger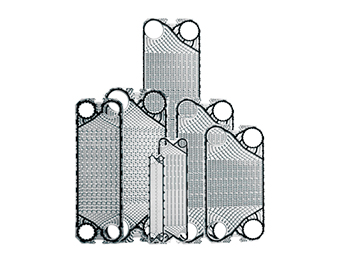 Scope of Application
Food, pulp, oil and other high viscosity mixture and fibrous material.
Non-contact super wide-channel plate heat exchanger,that is,free flow plate heat exchanger. Freeflow product in the light of the problem that cohesionless granular and fibrous clogging conventional material medium which always blocks normal wide-channel plate heat exchanger development,super wide-channel ca ensure the larger granular fluid flow capacity,contactless ensure material not residual in the plate supporting points,while reasonable pattern design compared to traditional wide-channel heat exchanger also has higher heat exchanger efficiency.
Characteristic
Channel design to obtain perfect material shunt,without dead area.
Super wide-channel be able to through the larger diameter particles.
Non-contact to ensure without block.
Main specifications
Maximum processing capacity    1500m³/h

Maximum design pressure   16bar

Maximum temperature    150℃

Plate material    AISl304、316、316L…



技术支持:阿尔维斯昆仑能源(大连)有限公司 版权所有
阿尔维斯昆仑能源(大连)有限公司
2017 © ALVES ALL RIGHTS RESERVED