Plate bundle type heat exchanger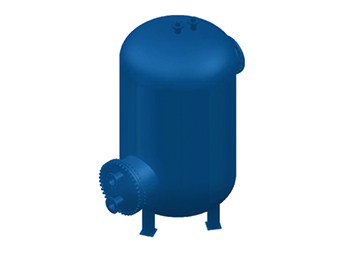 Introduce
Plate beam type volumetric heat exchanger series is a combination of Alves rich new energy R & D heat application experience and advanced technology of heat transfer on the basis of efficient hot water heat exchanger, the heat transfer part of the plate technology and laser welding of stainless steel plate beam instead of the heat exchange tube of the original, compared with the traditional volume type the volume of products or semi products, integrated stability of high temperature and high pressure heat transfer and heat transfer technology, which makes the heat transfer device output water of the same specification increases greatly, reduces the condensate discharge temperature, thus saving the consumption of steam. For smaller hot plate structure, the internal structure of special design eliminates water retention area, and easy cleaning and maintenance. More accessories to choose, so you have a highly efficient, safe and stable life hot water solutions.
Scope of Application
Domestic hot water system suitable for general civil and industrial buildings. Including all types of new buildings and existing living hot water system of energy-saving transformation, improve the effect of heating water capacity.
Characteristic
A set of improved heat exchanger is ded in the heat storage container, which is completely separated from the container.

Heat exchanger for plate heat exchanger, the oval plate by welding column plate beam around the plate beam welding and the two different forms of housing turnover and circulation of each other.

During the change in heat exchanger outlet pipe on the shell in the container connects.

The heated side of the water channel is wide, the head loss is small, the structure is low.



技术支持:阿尔维斯昆仑能源(大连)有限公司 版权所有
阿尔维斯昆仑能源(大连)有限公司
2017 © ALVES ALL RIGHTS RESERVED